As a couple goes through the motions of planning their Big Day, one of the most important decisions they'll come to face is deciding on the venue for their ceremony and reception. And with that comes the debate of indoor and outdoor spaces.
Even if you're a bride local to PAPER & LACE, in the year-round warm and sunny climate of South Florida, there are a number of factors to consider and weigh the pros and cons against (e.g. humidity, the unpredictable rain patterns, etc.) Whether you and your fiancé envision yourselves saying "I do" in an exotic garden, a rustic winery, or a luxurious ballroom, you should first consider the advantages and disadvantages of each setting.
THE INDOOR WEDDING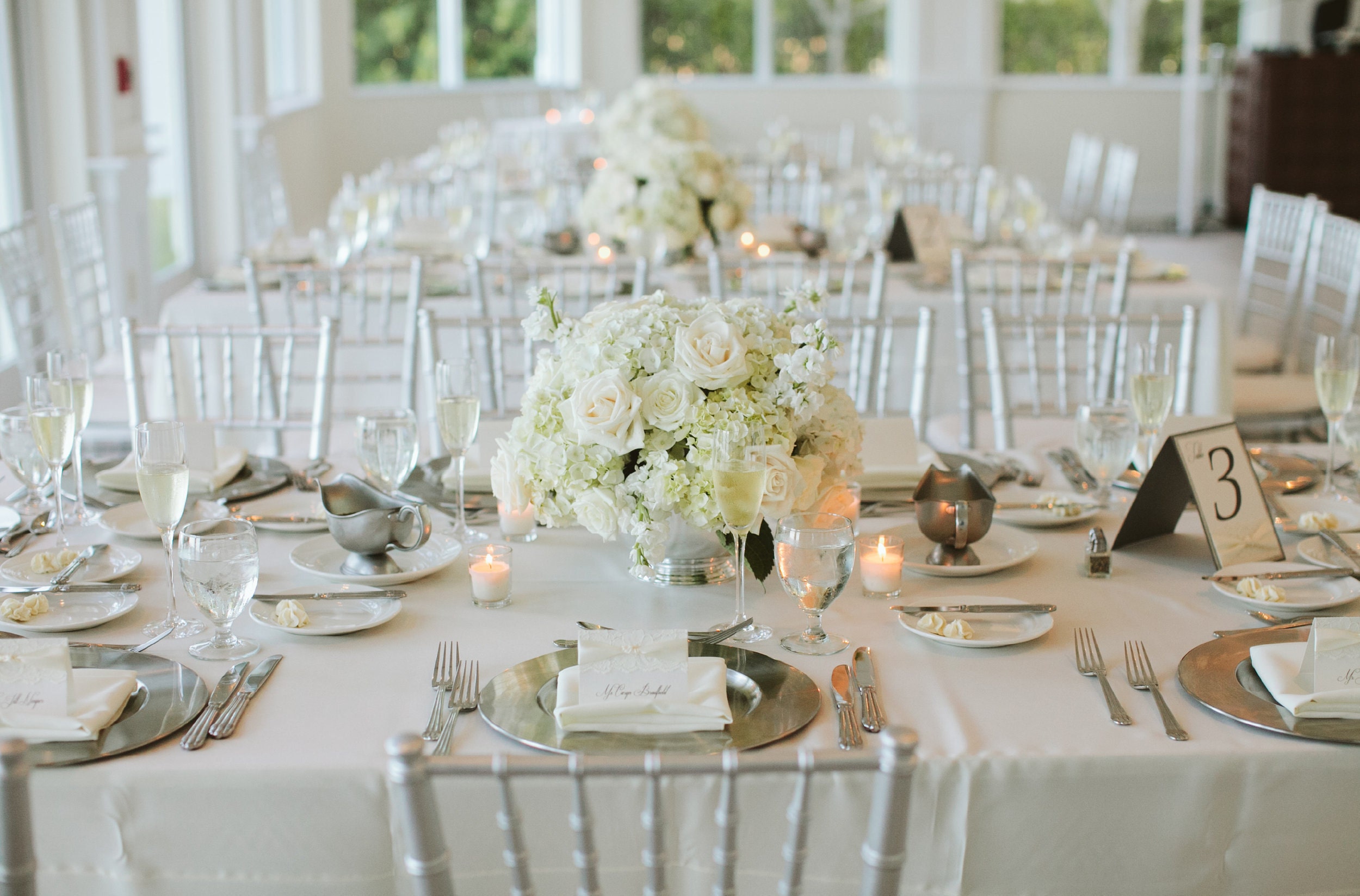 Have you always dreamed of holding your ceremony in your church or house of worship, or making your reception's grand entrance through the doors or an exquisite ballroom? Then an indoor setting might be best for you! But if you're not particularly religious, or never really saw yourself as a ballroom bride, choosing an indoor celebration might not come as naturally. Consider these to help get a clearer picture of what will work for you:
PRO: NO WEATHER WORRIES – Unpredictable weather patterns are no big deal when it comes to indoor settings. Undesirable temperatures (and even a little rain) never hurt nobody! Regardless of what's going on outside, guests will be comfortable all night long.
PRO: MORE INTIMATE – With all of your guests confined to a single celebration space, your guests will feel closer and cozy! Plus you won't have to worry about unwanted distractions, like car horns or uninvited wildlife.
PRO: MUCH MORE DECOR– An indoor venue comes with venue walls. And blank walls and ceilings make perfect backdrops to display cute decorations. You also won't need to worry about wind knocking anything down!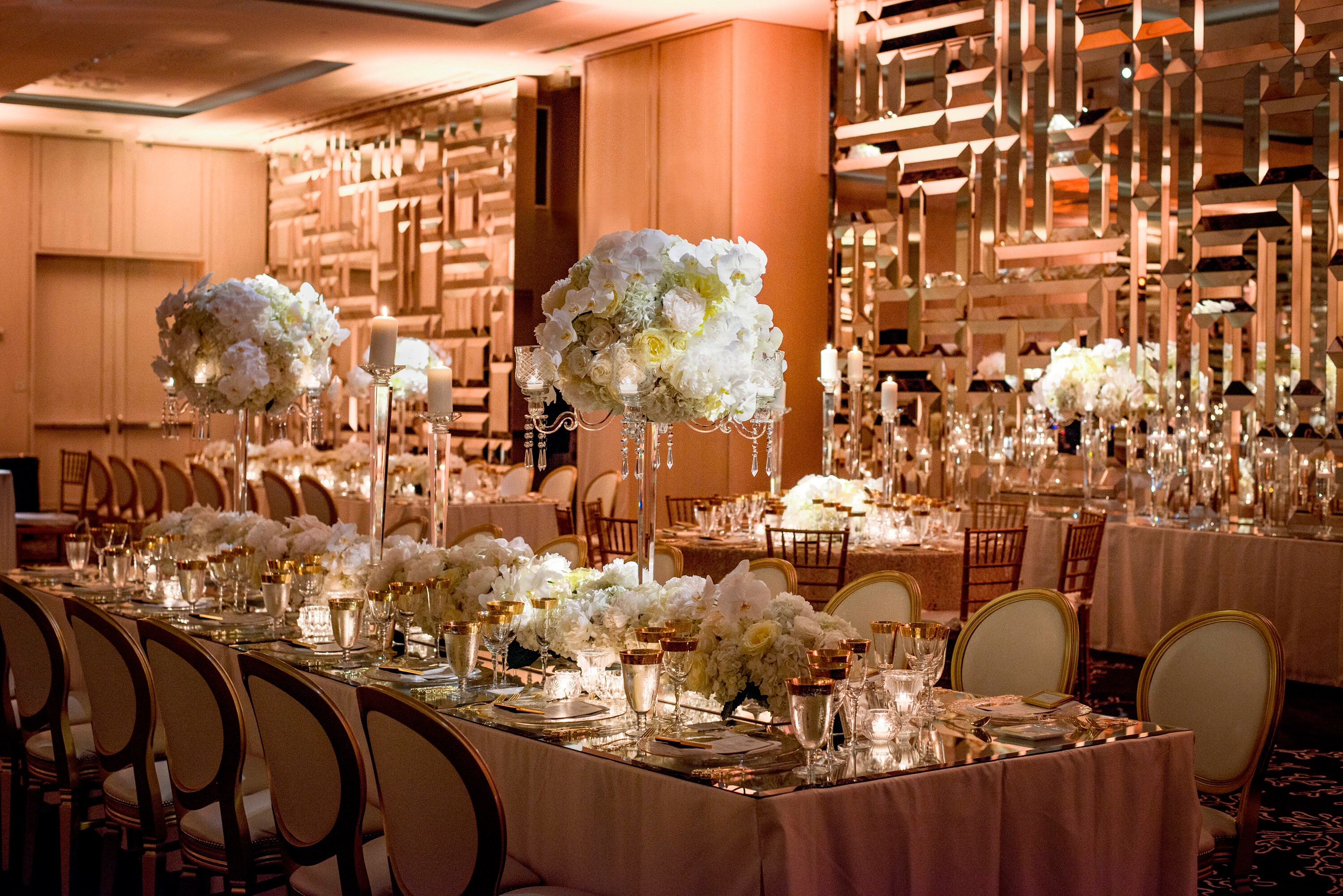 CON: LIMITED SPACE– You can change the décor of your venue, but you can't change the size of the space. If you're worried about the space to guest ratio, ask a venue about its maximum capacity limit before booking.
CON: DECOR $$$ – Sure, you'll have a lot of extra wall space, but all that wall space means a ton more decorations that you'll need! After all, there's no denying that white walls can't compare to a natural, ocean backdrop.
THE OUTDOOR WEDDING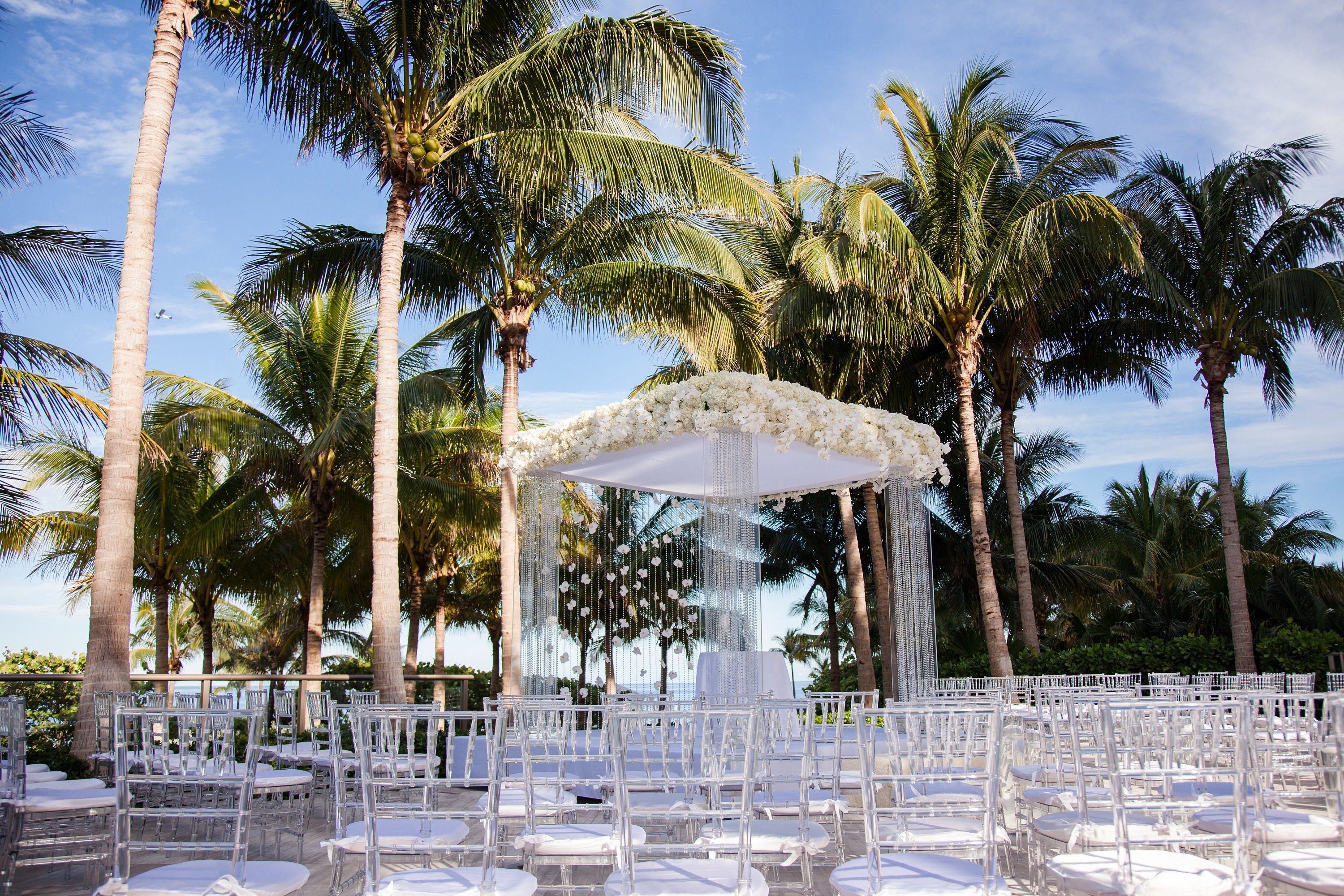 On the opposite side of the spectrum, you may be the bride that daydreams of saying "I do" with ocean waves breaking in the backdrop or lusts over the idea of swapping vows amid another breathtaking landscape. You're the perfect candidate for an outdoor wedding! But before you rent out the vineyard, consider the logistics of an outdoor wedding venue:
PRO: AMAZING SCENERY – Natural landscapes make for amazing settings; not to mention the beautiful photos that come to boot! Like previously mentioned, outdoor couples also save on design costs since natural landscapes provide visual interest without much added décor.
PRO: COMFY ATMOSPHERE – Outdoor settings are usually more relaxed. They also give any young wedding attendees some extra space to run around (hopefully keeping the tantrums at a minimum).
PRO: THE BEST LIGHTING – Especially when it comes to your wedding photos, literally nothing beats the beauty of natural light.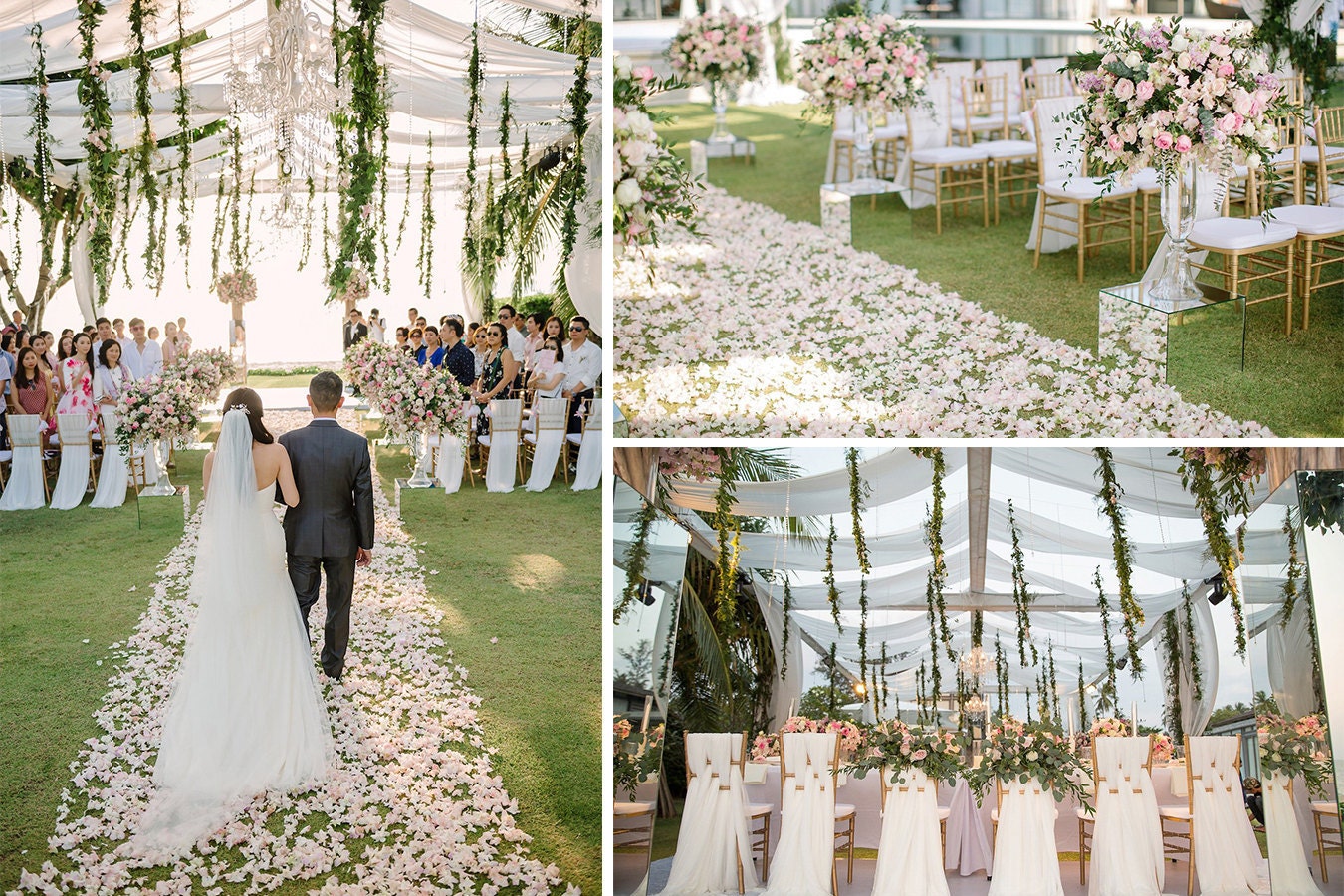 CON: THINGS COULD GET BUGGY – Naturally, outdoor weddings take place during the warmer months of the year. Unfortunately, this is also when pesky bugs like bees, mosquitos, and flies are most abundant. Prep ahead of time to ensure guests aren't bothered by the little pests. You may want to invest in mosquito nets if you are using a tent, or accessorize your venue with citronella candles.
CON: RENTAL COSTS – Outdoor venues are usually booked as a 'clean slate.' You'll probably need to rent a tent to protect against the natural elements. Be prepared to spend $$$ for other elements, such as portable restrooms, a dance floor, tables, chairs, and lighting.
CON: BOOKING ISSUES – Since outdoor wedding can only take place during warm weather, popular venues will be in high demand. Book your venue as soon as possible if you know you want an outdoor wedding to avoid reservation issues.
Both indoor and outdoor wedding venues have the absolute potential of being beautiful, breathtaking, and perfect – the decision ultimately comes down to the style and desires of the bride and groom.
Your wedding should come but once in a lifetime. No matter if the ceremony and reception end up being held outside or in, let your big day be one filled with happiness and pure joy.